If you need a little inspiration for that garden or nature lover in your life, you are in luck with today's feature of eight great and unique Christmas gifts under $30!
Most people don't have the time (or the patience) to go store to store picking out that perfect holiday gift for all the people on their list. Not only is it a hassle, but it can also be really disappointing when you wind up empty-handed.
Then there's always that one family member or friend who seems to have it all. How do you find a unique item for someone who either doesn't have anything they need or want? That's where this holiday gift guide comes into play!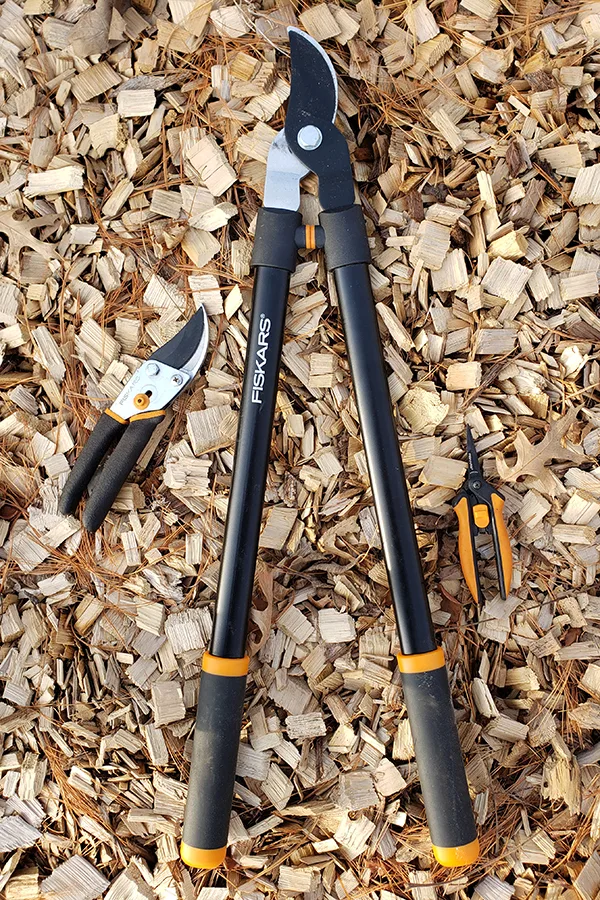 These items can all be found on Amazon. They are perfect for that gardener or nature lover that might seem to have it all already. From tools to help make gardening chores easier to products to help you sit back and enjoy nature, there's something for everyone.
The best part of all – These gifts are all for $30 or less. Maybe you'll end up finding a little something for yourself in addition to that special someone on your Christmas list! Please note that some of these links are affiliated links.
8 Great Christmas Gifts For The Gardener In Your Life
Pruning Shears – Christmas Gifts Under $30
If there's one tool that should be in every gardener's back pocket, it's a good pair of sharp and reliable pruners. Fiskars Pruning Shears are a trusted brand when it comes to anything cutting or blade-related. You know they can easily handle any task you throw at them.
These pruners feature a steel blade that can cut up to ⅝" thick. They make easy work of pruning tomato plants, harvesting zucchini, trimming raspberry bushes, and many other gardening tasks. The blades are rust-resistant and feature a low-friction coating to help you easily cut through plant foliage and small branches.
Don't forget to check out Fiskars' other sized pruners, too. They carry everything from microtip pruning shears to trimmers that can handle branches up to 1-1/2" wide. All of them will make easy work of all your gardening cleanup and harvesting chores.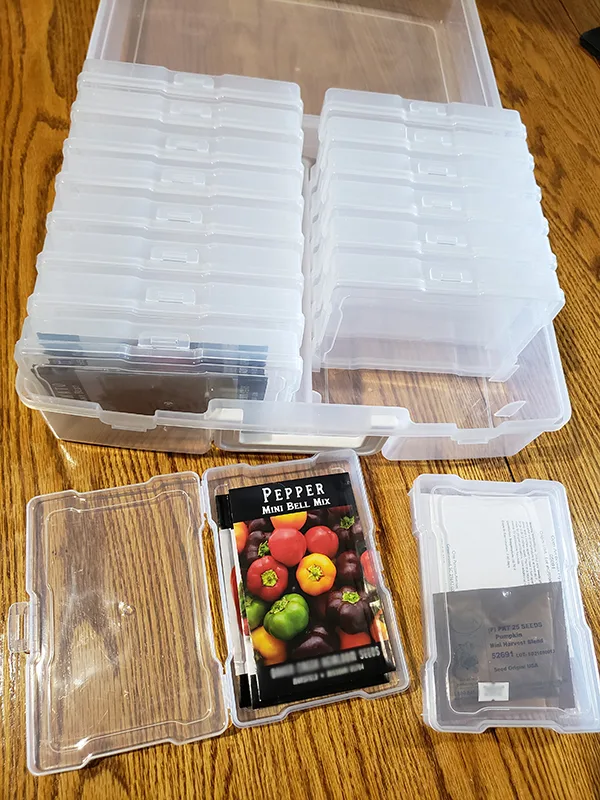 Seed Storage Container – Christmas Gifts Under $30
Don't be confused if you clicked on the Seed Storage Container product link and you see a photo storage box. Believe it or not, they make perfect storage containers for seed packets and envelopes.
The little 4×6-sized individual boxes make it easy to keep your seed varieties separated and organized. The included labels will allow you to know immediately what's in each container without having to dig around, too.
While there are many different methods and ways of storing your extra seeds, the main goal is keeping them dry and protected. The individual containers stored inside the main outer box help keep your seeds dry and bug-free. And the handle is a nice bonus, too!
Grow Bags – Christmas Gifts Under $30
If you are short on space or aren't able to dedicate a permanent spot for raised beds or an in-ground garden, then Grow Bags are the way to go!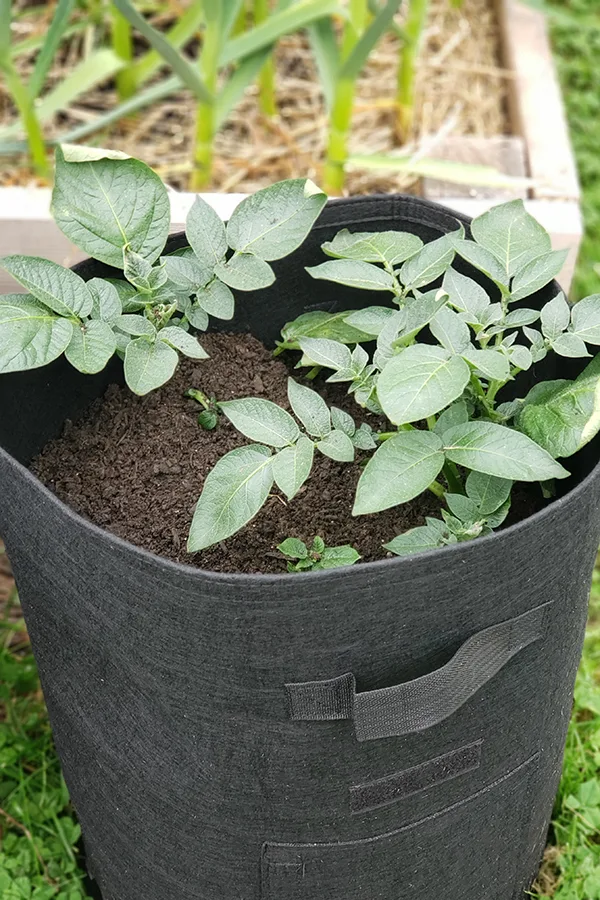 Their small size allows you to grow fresh produce almost anywhere you have an extra couple of feet of space. Just add soil, seeds, a little water, and sunshine and you'll be on your way to producing a wonderful harvest.
These specific grow bags are 10-gallon-capacity and are perfect for growing potatoes. They are also great for growing carrots, garlic, tomatoes, peppers, or almost any other vegetable. They feature a window for peeking at or harvesting root vegetables and the handles make them easy to move around. You can also find other sizes available if needed.
Drill Auger – Christmas Gifts Under $30
For most gardeners, planting bulbs or transplants can be quite a chore. Not only does it take a long time, but it can also be physically demanding as well. This is especially true if you have a large garden. If you have heavy or dense soil, then digging in the soil can be even more of a challenge.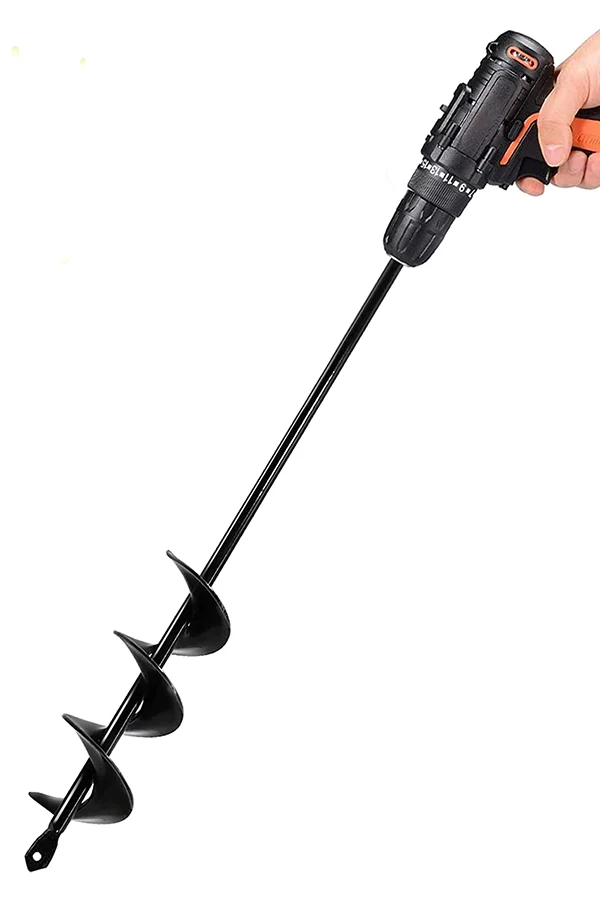 That's where using a Drill Auger Bit comes into play. If you have a drill, then you can use a drill auger bit attachment. These drill bits come in all different sizes and widths, so there's definitely one that can meet all your – that is, your gift recipient's – needs!
Be sure to choose an auger that is made from high-quality steel. Those that are made from thinner metals or plastic will not be able to stand up to heavy soils. To use, simply attach the bit to your power drill and tighten it down. Your gift recipient's back will thank you!
Garden Kneeling Pads – Christmas Gifts Under $30
While the drill auger bit might help make the process of planting a bit easier, there's still the occasional time when gardeners still need to get on their knees to do some digging or weed pulling.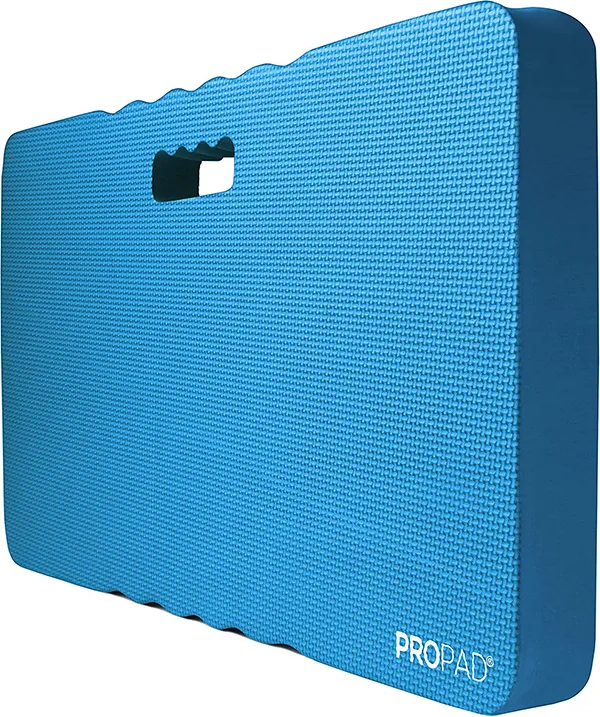 Something so simple as a Garden Kneeling Pad can make those chores that much easier and more comfortable. You can usually find thin, flimsy kneeling pads at big box stores. However, they won't last long and won't be that great for your knees.
This "extra extra large" kneeling pad measures 24" x14" and is 1.5" thick. You can get them in a variety of different colors and sizes, too. When your gift recipient isn't using it for gardening, they can use it for home maintenance, sporting events, mechanical repairs, or any other time they need to kneel on the ground for extended periods of time.
Mason Bee House – Christmas Gifts Under $30
Honey bees aren't the only type of bee that help to pollinate plants and flowers. Mason bees are native to the country, and you can find them all throughout the United States.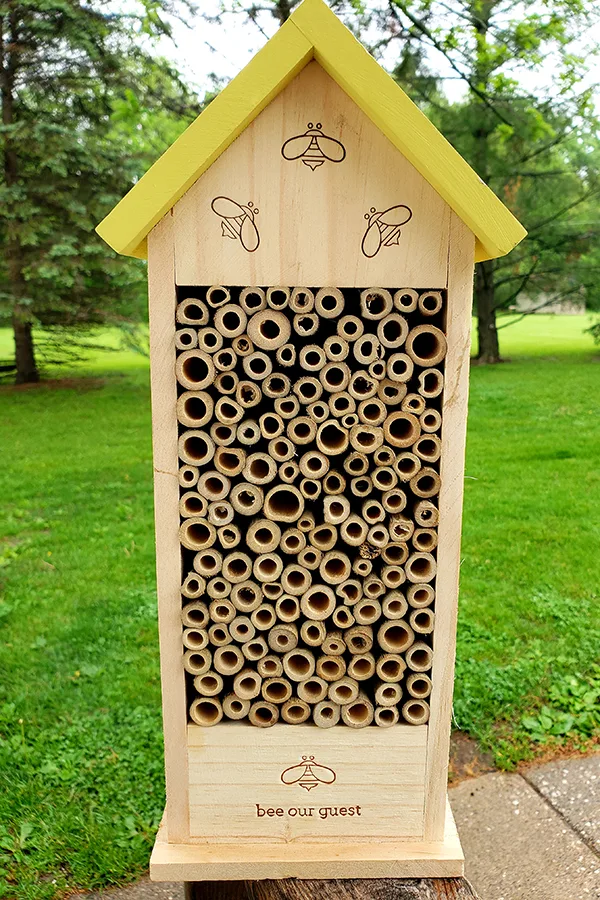 Unlike honeybees that live in colonies, mason bees are solitary insects. Male carpenter bees don't even have a stinger and females only sting if they are messed with. So they are excellent, peaceful pollinators for gardeners to have around. Carpenter bees do not create their own nesting areas. Instead, they use cavities already created by birds or other natural elements.
To help attract mason bees and give them a helping hand, you can help provide them with a pre-built habitat for laying their eggs. These Mason Bee Houses allow the females to lay and seal up their eggs inside the tubes – without the bees resorting to using your shingles or other home structures.
Clear Window Bird Feeders – Christmas Gifts Under $30
While this next idea isn't specifically garden-related, it is still a nice way to enjoy nature and the animals that come with it. It's the perfect gift for someone who can't or would rather spend their time watching nature inside their home as opposed to outside.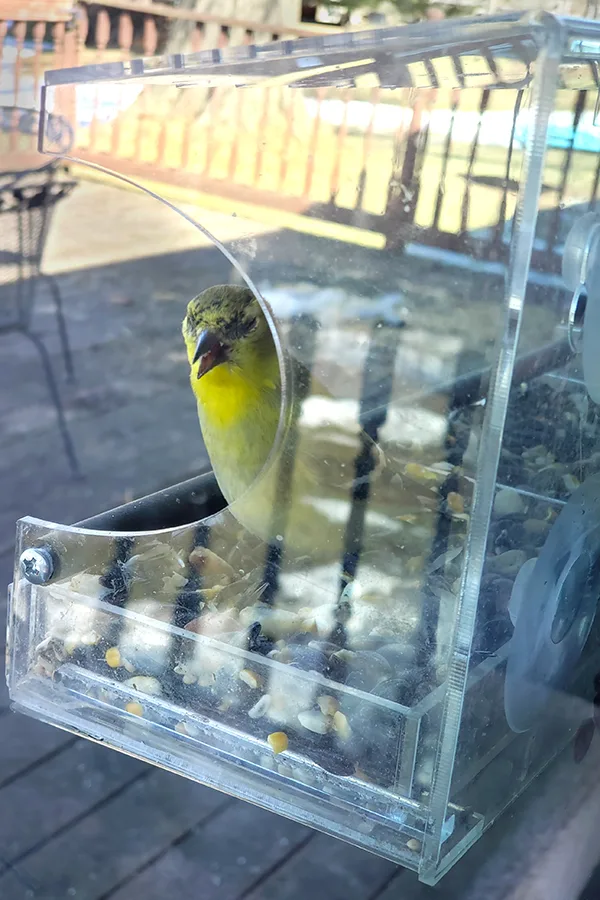 Providing birds with a little extra food throughout the year is a great way to attract nature to your property. This is especially important during the long winter months when foraging for food might be harder for your feathered friends.
So why not give a gift to your nature lover that allows them to be entertained indoors all while helping feed the local birds? These Clear Window Bird Feeders have suction cups that allow them to attach to virtually any window. The ultra-strong weatherproof suction cups securely keep the feeder in place, no matter how many feathered friends come to dine or what weather conditions you encounter. They are also perfect gifts for schools, daycare centers, or nursing homes.
Plant Propagation Holder – Christmas Gifts Under $30
Last but not least is for the gardeners on your list that enjoy propagating plants. Whether those are easy-growing houseplants like spider plants and pothos or even sun-loving succulents like jade plants, this Plant Propagation Holder is perfect for creating new plants.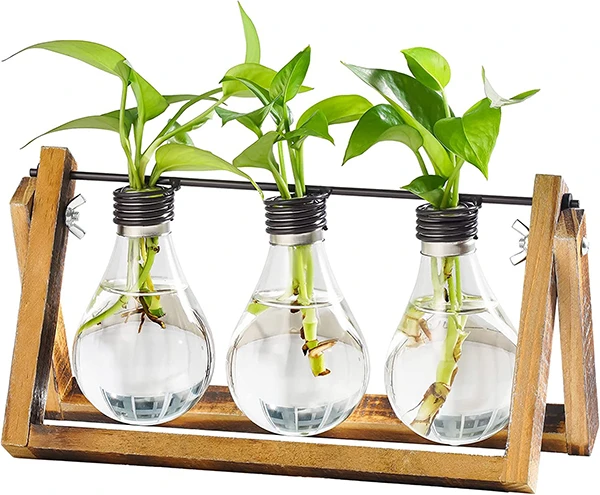 Many houseplants can be propagated using only water and a little bit of patience. Instead of just sticking the cuttings into random glass jars that might be lying around your house, why not have a little fun with the process?
Not only is this plant holder practical, but it makes a unique home decor item as well. It features glass bulb vases and a wooden plant stand that allows you to propagate three different plants at the same time. It's also a great conversation starter for guests in your home!
To Conclude. . .
Hopefully, you'll be able to grab a couple of these fun, unique gift ideas for those hard-to-purchase people on your list. And don't forget that you deserve a little something extra for yourself too this holiday season!
Simple Garden Life is a website dedicated to keeping gardening fun, simple and enjoyable! We publish two new articles each week along with a new garden podcast episode every two weeks. This article may contain affiliate links.